There is no doubt that SUVs are the hottest thing in the car market these days. With a cutting-edge infotainment system, improved efficiency, and advanced safety systems, nothing you cannot get with an SUV. It is for these reasons that consumers are flocking the market for SUVs due to their spacious interiors, weather capability, and the right cargo room. For 2019, there are numerous redesigned and refreshed SUVs getting into the market. This article explores some of the most fascinating SUVs in 2019.
1. 2019 BMW X4
BMW has redesigned its athletic X4, offering this new model with increased horsepower, new safety systems, a sportier look, and a great infotainment system. This new model is a four-door crossover with a rear hatch and a coupe-like roofline. This car features a wider track and a lower center of gravity than its predecessors. The X4 comes with a turbocharged four-cylinder engine, which creates 248 horsepower. It is good to note that the all-wheel drive is a standard feature in all X4 models.
2. 2019 Jaguar I-Pace
The new Jaguar I-Pace shows the world that there is more than one serious player in the electric cars market. This car comes with a range of 240 miles and can easily move from 0 to 60mph in 4.5 seconds. The Jaguar I-Pace can be charged to 80% in less than an hour on a DC fast charger. All-wheel drive comes with a standard air suspension, which allows the I-Pace to raise itself to up to 5.6 inches of the ground. The Jaguar I-Pace comfortably seats give and has more space for cargo compared to most of its rivals.
3. 2019 Mercedes-Benz G-Class
After many years of excellent performance, the Mercedes Benz G-Class gets into its second generation in 2019. This new G-Class has been completely redesigned and strives to modernize the G-Wagon with numerous features without harming its ability to achieve what other SUVs dare. This new model comes with advanced safety systems, independent front suspension, customizable infotainment, and a modernized interior. The new G-Class has grown in both length and width and still retains its exceptional suspension travel, multiple locking differentials, and large windows.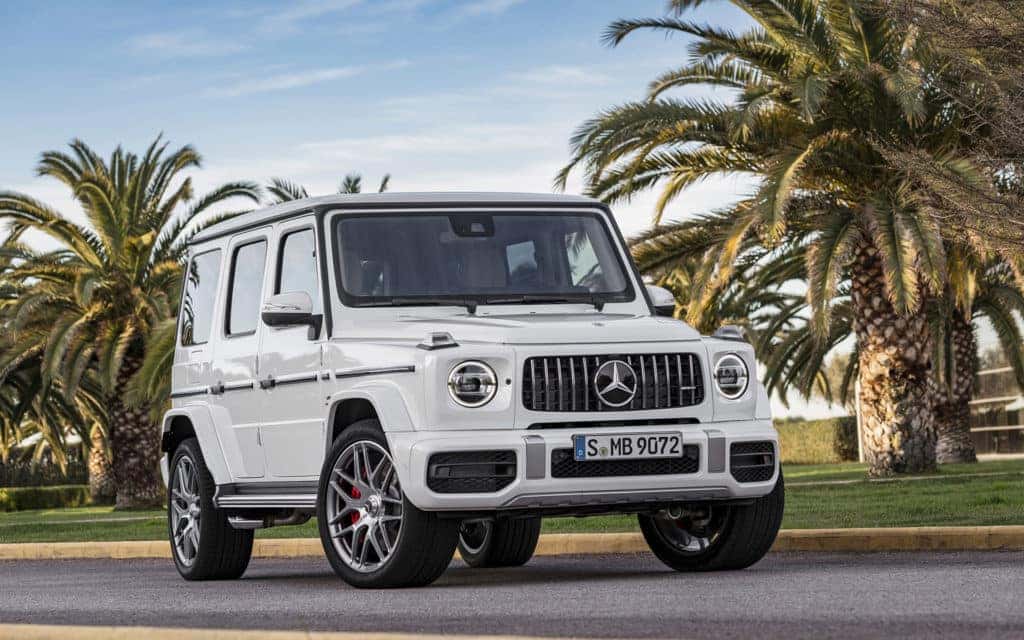 4. 2019 Infiniti QX50
The Infiniti QX50 comes with a wide range of advanced and semi-autonomous driving features. It features an upscale and roomy interior that offers plenty of space for both passengers and cargo. It has optional technology features, which take care of acceleration, braking, and lane centering. The QX50 comes with a 268 horsepower turbocharged four-cylinder engine, which offers strong power while still offering outstanding fuel efficiency.
5. 2019 Subaru Ascent
The 2019 Subaru Ascent is a spacious 3-row SUV that comes with seating for up to eight, standard all-wheel drive, and loads of standard safety features. Although it comes with a four-cylinder engine, it can tow up to 5,000 pounds. It offers ample space in the first two rows, but like other 3-row cars, the last row is a bit tight for adults. However, it has large rear doors that make it easy for smaller adults and kids to reach the back seat. Every Subaru Ascent comes with driver assistance features, Eyesight suite of advanced safety, adaptive cruise control, and emergency braking.
6. 2019 Lexus UX
The 2019 Lexus UX is a compact crossover that has car-like handling features blended with the versatility of a hatchback and the capability of available all-wheel drive. The gas-only Lexus UX comes with a 2.0-liter four-cylinder engine, which produces 169 horsepower. On the other hand, the Hybrid UX comes with standard all-wheel drive features and includes the latest generation of the Lexus Hybrid powertrain. Its four-cylinder is paired to two electric motor-generators, which produce 175 horsepower.
7. 2019 Subaru Forester
Subaru completely remade the Forester for 2019, offering this new compact crossover with even more room for cargo and passengers than its predecessors. It comes with a new technology that includes driver assistance features and an EyeSight Suite of advanced safety. The 2019 Subaru Forester retains its original boxy and practical shape but has more style than before. The cargo space is increased, as the back seats are folded forward to create a flat load floor.
8. 2019 Audi Q3
The 2019 Audi Q3 is Audi's latest subcompact luxury SUV. The new 2019 Audi Q3 is larger than ever before, and although its predecessors had a conservative design, the new Q3 takes a more modern look of its siblings. Its interior contains a variety of display and infotainment options, including Audi's virtual cockpit, which replaced the traditional instrument cluster with a large and customizable display screen.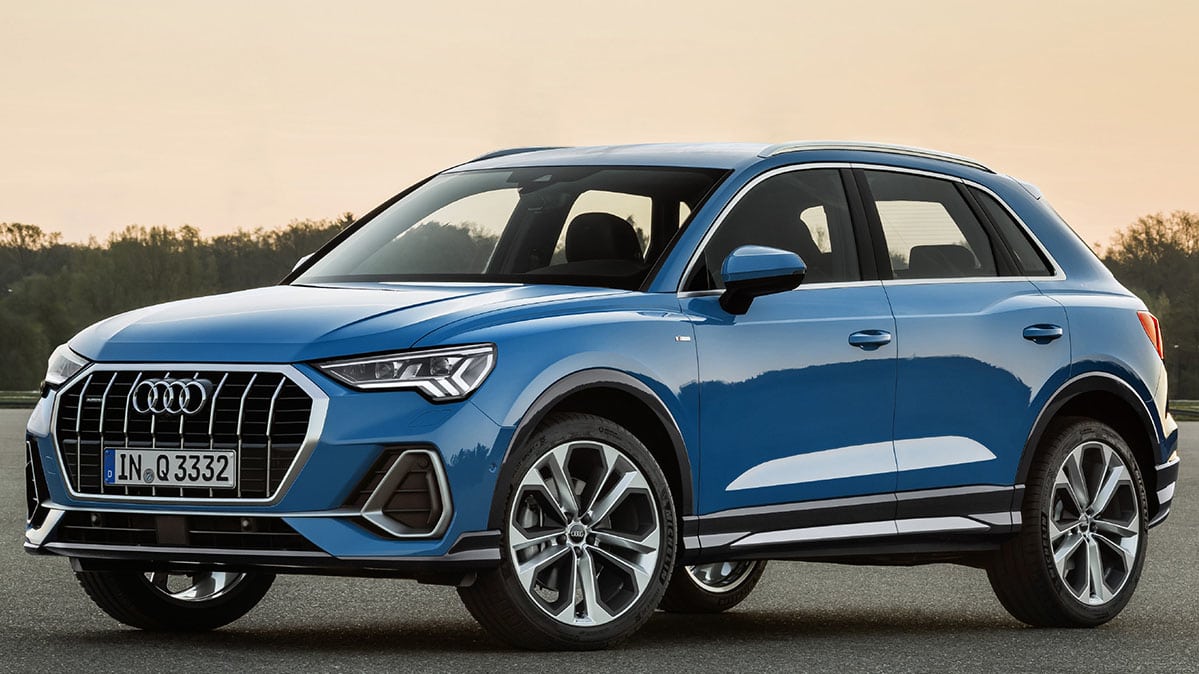 9. 2019 Toyota Rav 4
Toyota has redesigned the Toyota Rav 4, offering the latest advanced safety, infotainment technology, and driver assistance. The new Toyota Rav 4 will come with Toyota's Safety Sense 2.0 Suite of Safety and driver assistance technology that includes lane tracing assist, automatic emergency braking, and adaptive cruise control. The new systems have improved low-light capability, plus the ability to detect road signs and objects while keeping the vehicle centered in line.
10. 2019 Volvo XC40
The Volvo XC40 is one of the best luxury subcompact SUVs you can drive today. It comes with a 248-horsepower turbocharged four-cylinder engine with all-wheel drive or 187-horsepower turbo-four with front-wheel drive.